ROG STRIX 850W GUNDAM EDITION
The ROG Strix 850W GUNDAM EDITION power supply unit features the same advanced loadout as its ROG peers, but ups the stakes for fans of the anime series with a modular design that epitomizes a GUNDAM mech. The PSU's white shroud with red, blue, and yellow accents sets a tone that's unmistakably inspired by the premier RX-78-2 mech. Bundled ROG- and GUNDAM-themed decals, plus a magnetic ARGB panel, provide everything needed to proudly highlight your allegiance. For GUNDAM fans looking to upgrade or build a themed gaming rig, your time has come.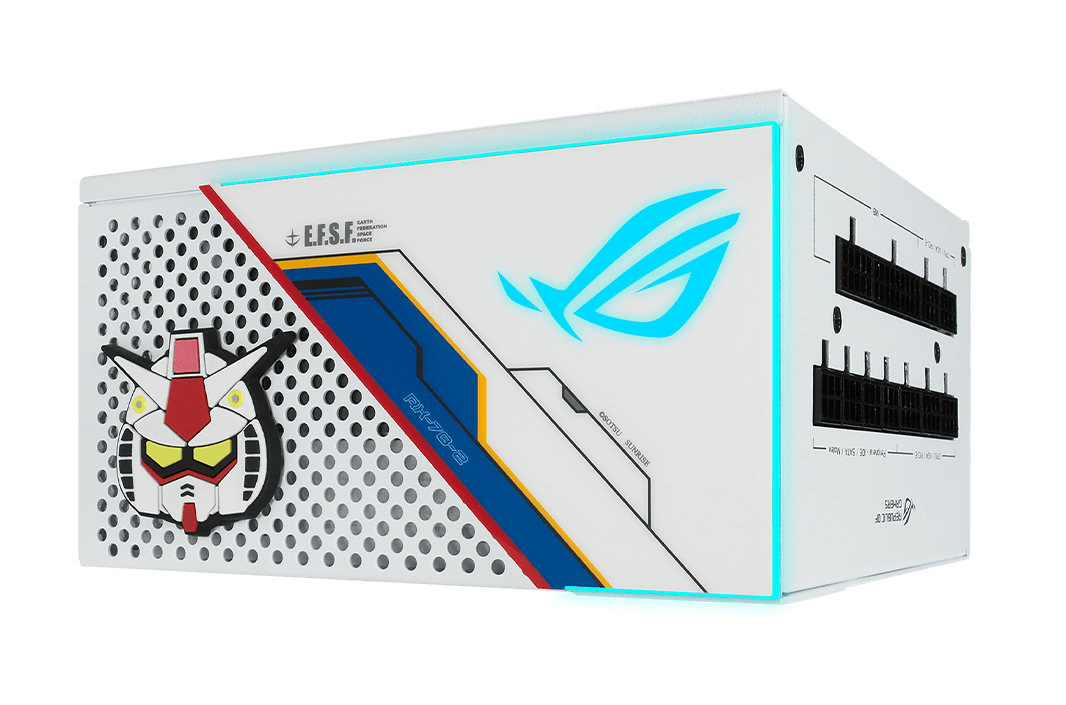 GUNDAM-THEMED MODULAR CABLES
The ROG Strix 850W GUNDAM EDITION PSU delivers the fully modular design of a GUNDAM mech. An ATX 12V, two CPU EPS 12V and three PCIe® power cables dressed in GUNDAM-inspired colors keep your themed rig neat and tidy. An included CableMod coupon provides incentive for even more customization.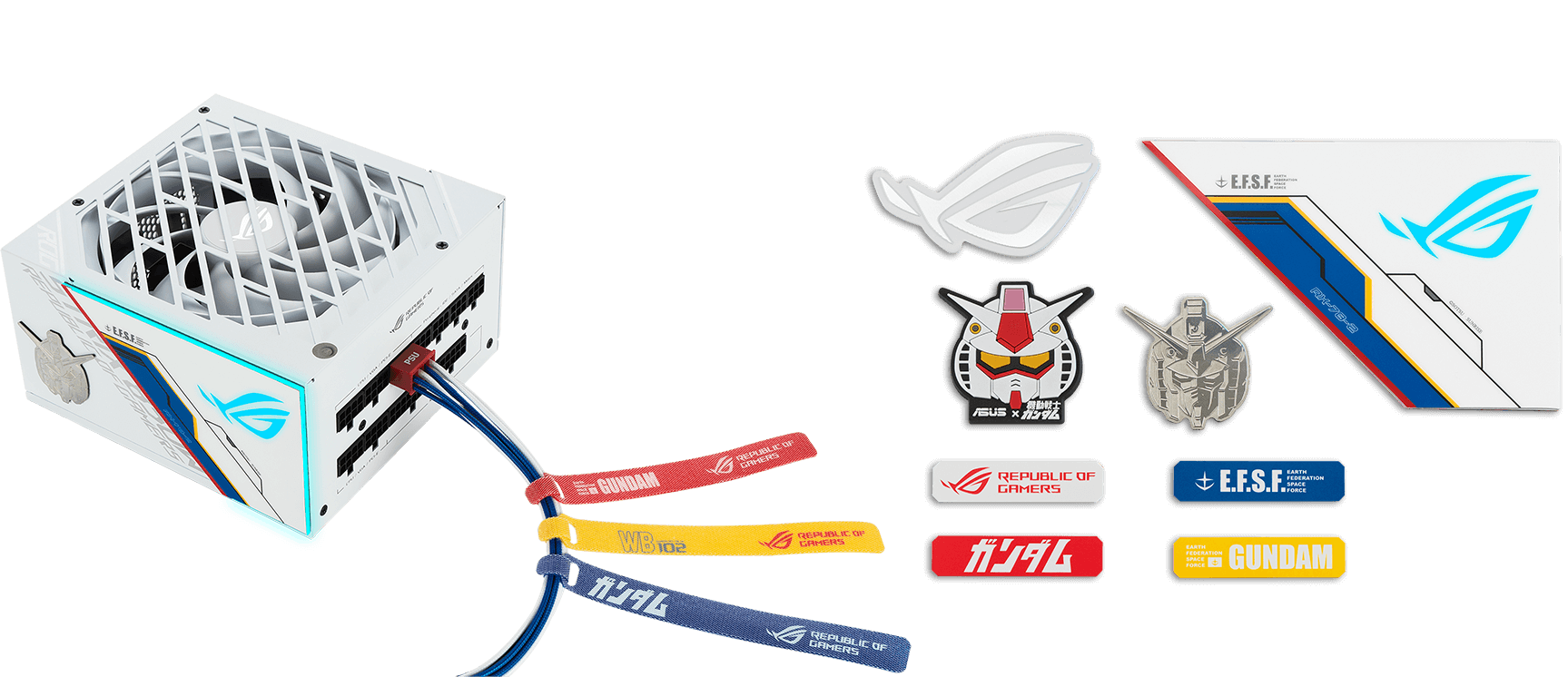 MECH-GRADE COMPONENTS
Exceptional components such as top-end Japanese capacitors and premium chokes play a key role in achieving an 80 PLUS® Gold certification. Along with pure power efficiency, the high-end components lead to lower temperatures, which allow the 135 mm fan to stay in 0dB mode longer and to remain at a low speed, even when the PSU is pumping out full power.