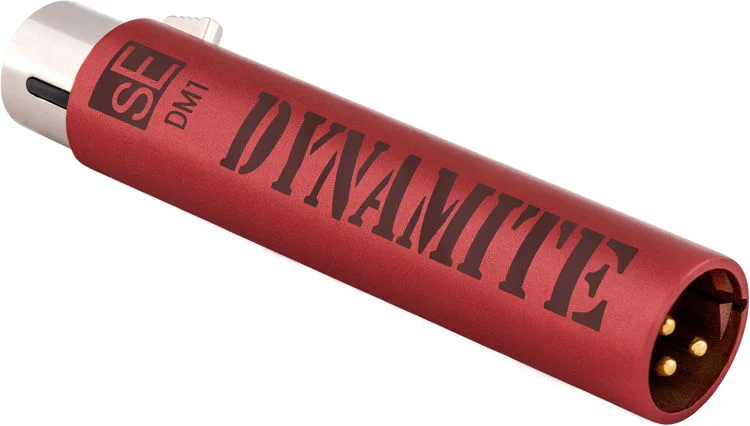 High-performance Class A design
With its state-of-the-art Class A circuit and hand-selected high-grade FETs, the DM1 boasts the lowest self-noise in its class. What's more, thanks to its dedicated output buffer amplifier, the gain boost it delivers is always a consistent 28dB regardless of the connected load. The DM1's output impendence is also the lowest in its class, allowing it to drive long cable runs while reducing susceptibility to RF interference, buzz, and hum.
Note: For optimum results, it is recommended to plug the DM1 directly into the output of the microphone. If necessary, a cable may be used between the microphone and the DM1 — but the shorter the cable, the better the overall performance.